The constant search for perfection
Today is the beginning of everything
Every day we improve our processes to be infallible in our final goal: to make the best possible kitchen.
We do it by being aware of our strength.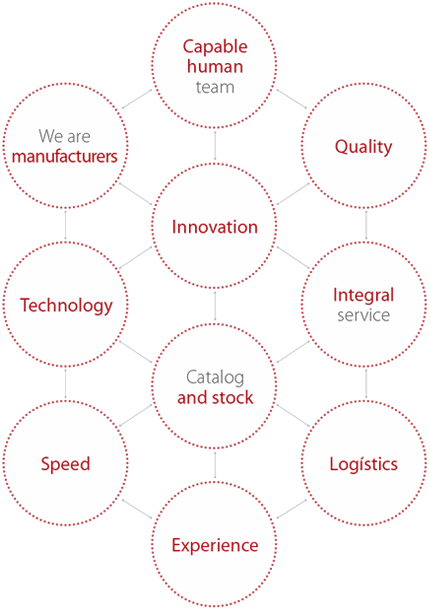 We have a self-supporting warehouse with 14 fully automated floors. With a powerful software we have developed our Warehouse Management System, which controls in a matter of minutes the more than 150,000 references in our catalog.
Our robotic warehouse allows us to guarantee the shortest delivery times in the market. In 24 hours we offer a large variety of stock models.